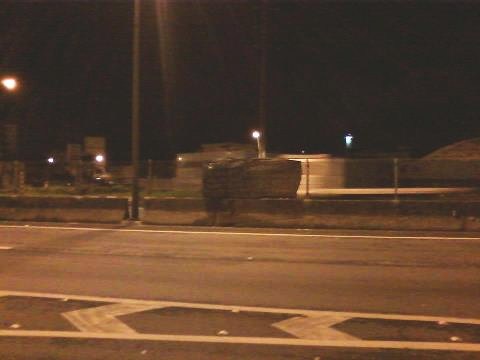 Em resposta ao chamado para a campanha de Solidariedade aos compas anarquistas de todo o mundo e os espaços libertados, compas anarquistas estenderam uma faixa em solidariedade na rodovia BR-101, nesta ação tivemos o prazer de termos a companhia de compxs do Chile.
No banner: "A Solidariedade é nossa arma, e ela desconhece fronteiras – Liberdade aos compas presos! FAI-BC"
Federação Anarquista Informal-Balneário Camboriú
Balneário Camboriú, Brazil: Solidarity banner for a Black February
In response to the call for the Solidarity campaign with anarchist comrades from around the world and liberated spaces, anarchist comrades unfurled a solidarity banner on the BR-101 highway; we had the pleasure of having the company of comrades from Chile during this action.
The banner reads: 'Solidarity is our weapon, and knows no borders – Freedom for imprisoned comrades! FAI-BC'